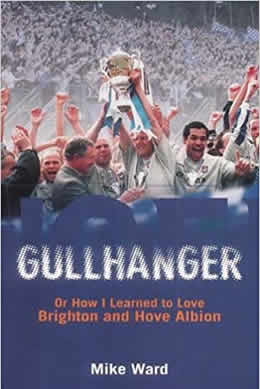 Gullhanger tells the tale of a man who set out to try and rekindle his passion for the game, shunning the likes of Manchester United, Liverpool and Arsenal - the team he still technically supported - for his local side, Brighton and Hove Albion, the newly promoted champions of Division Three.
This title charts the author's developing passion for the Seagulls, a team that he had never before given a monkey's about, rarely glancing at their match reports and unable to name more than one of their current players. To him, Albion had previously been no more than an anagram of albino. Suddenly, though, after years of struggle, the club looked to be on a roll and he found his long-lost sense of fervour for football returning upon deciding to become a Gullhanger.
Hitch a ride on the Albion bandwagon and experience an irreverent account of the author's adventure as he follows Albion and rediscovers the important things in life.
It is a personal diary of nine extraordinary months.