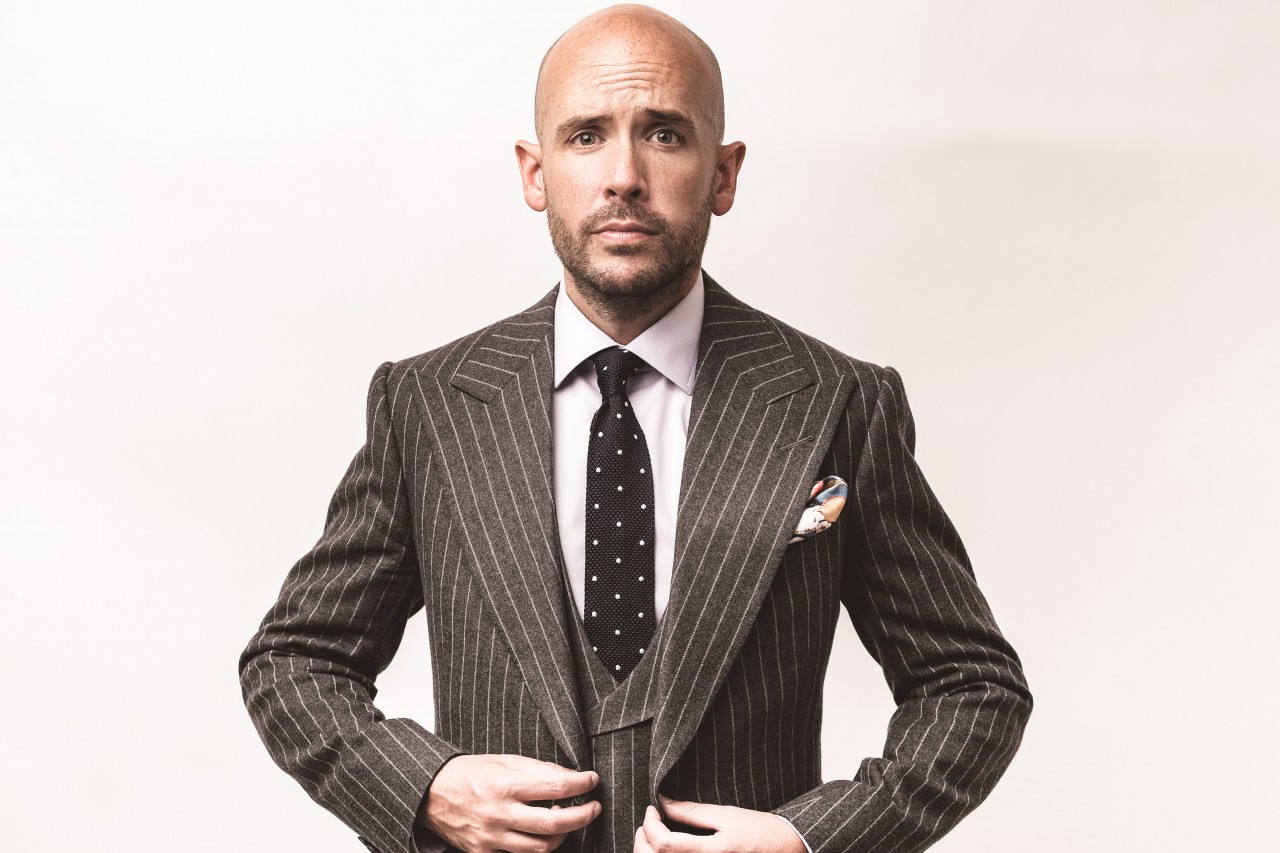 I'M so used to seeing Tom Allen in a smart suit and tie — on Bake Off: The Professionals, Extra Slice etc. — that I stupidly imagined he'd dress that way for this Zoom call.
Or not so stupidly, as it turns out. Because, yep, up he pops on my screen, dapper as ever, even when he's just sat at home on his laptop.
Me? I look like I've raided one of those bags you see dumped outside the Oxfam shop.
"I'm sorry, Tom, I feel I've let the side down," I sigh, ashamed of my shabby attire. "But then compared to you, doesn't everyone?"
Tom chuckles. "That's what I like people to think! But actually, between you and me, I've taken to sometimes wearing joggers around the house.
"Maybe that's your headline right there, Mike."
We're actually not here to talk about Tom's dress sense but about a new show starting on Monday, Mend It For Money, which Tom narrates.
It's a restoration show with a twist. The clue is in the title. Whenever an item is brought in, two experts compete for the work. The owner hires the one who's likely to make them the most profit, once the item is sold and the expert has taken their cut.
"It's got that heartwarming, feelgood factor," he says, "but with the added fun that comes from cold, hard capitalism!
"When someone finds out their item has fetched loads of dough, well, they're thrilled. It means they can go on a Viking river cruise!"
Tom also likes the way the show celebrates specialist skills. Its experts will fix anything from a vintage bathtub to a bicycle, from a rocking horse to a record player.
"We get quite a lot of electrical items brought in," he tells me. "Those can be particularly fiddly. But the experts always find a way.
"If it were me, I'd probably end up handing the owners back a bag of dismantled junk, and going, 'Sorry, I haven't mended it. And now it's broken...'"
So, OK, it's safe to say Tom's talents lie elsewhere. But let's not underestimate their value, especially right now. His performances on Bake Off: An Extra Slice, I tell him, were a lockdown comedy highlight — fantastically rude to the amateur cake-makers, shoving his 2-metre egg-whisk microphone in their faces, but always with a glint in his eye.
That glint is key. Because, keep it yourself, Tom Allen is actually a really nice guy.
"I seem like I'm being very caustic to people," he says, "but I always want them to laugh with me."
* Mend It For Money starts Monday Feb 1 at 5pm on Channel 4 and continues daily.